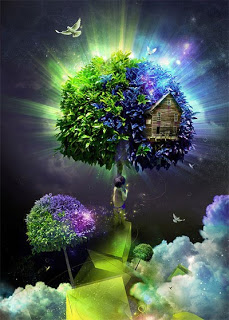 The only Retrograde Specialist in the world, Nidhu Satish Kapoor is back again with her energy translations of our time to move us out of the abyss of "I am not good enough" using her very own Saturn's Decrees – the world's quickest way to shift because it happens in seconds! – for the heavyweight retrogrades this year, Saturn, Jupiter, Pluto. 
I can definitely feel the changes coming with this New Full Moon just 8 days away! I was more than thrilled to find out that Nidhu Satish Kapoor was joining Eram to talk about a lot of what you don't want in your life is under the Saturn energy and what you do want to manifest is boosted more when the powerful energy of Jupiter smiles upon us!
Nidhu has figured out how to hack into these two very powerful celestial bodies with the help of her Saturn and Jupiter decrees! Just look at EVERYTHING that happens when you dive into her new program:
Each and every weekday for two weeks, you will get the decree of the day (based on the moon cycle and group energies). All decrees are meant to uncover the good-enoughness of you more and MORE 🙂
Each and every weekday, you will do a short, simple exercise for the week. Like burning a certain candle on a certain day with a certain prayer.
Each and every weekday, you can email or text her about how you are doing!
Each and every weekday, you will find your tribe supporting you, caring for you and providing succour whenever needed.
Each and every weekday, you will be one step closer to your dreams and goals!
Each and every weekday, you will feel empowered, sleep better and have higher levels of energy…
Nidhu says "There is a joy and freedom to understanding the self and the depth and continuous expansion of learning in my work bring us the openings of of the mind and awareness that we all seek (even if we don't know it)."
And I honestly believe that is sooooo true! Just take a look at all of her incredible testimonials by clicking >>> HERE <<<! People's lives are changing very quickly in the most positive ways and they are thrilled with their results!
There is no-one else in the world right now who understands the power of retrogrades or works with them like Nidhu does!!! 
If you were on the Live Call yesterday, I would LOVE to hear about your experience in the comments below! Nidhu Kapoor is the only Retrograde Specialist in the world! Her work is so profound and people from everywhere have benefited from working both 1:1 and in a group setting with her.
Her personal sessions sometimes only last 20 mins… and this because of the speed of her work!
If you have worked with Nidhu before or maybe you know of somebody who has, please share that experience in the comments below! As always, if you missed this amazing call… just click here to listen to the replay now!
Plus, on the Replay you will find out about the world's fastest 'switch sentence'!!! AMAZING!!! 
By the way, are you already a member of the FHTJ Community?  If not, all you have to do is click here to join their Facebook Group! There are so many amazing posts and there is a ton of valuable information shared from countless healers on a regular basis that you don't want to miss out on! As a matter of fact, almost daily you can receive some type of healing from one of the healers who have posted some remote energy that they want to share with the amazing FHTJ Facebook Group! So what are you waiting for… join the fun today!
Bonus: If you are a member of the FHTJ Facebook Group, you can also score a FREE Session with one of our Brand New up and coming Superstar Healers! Yep, we offer a Backstage Pass to 10 members when we want to introduce a new healer and get some honest feedback! It's the perfect way to get to work with a healer 1:1 without spending any $$$$! All you have to do in return is provide HONEST feedback and a testimonial if it is justified! How cool is that??? Totally Cool!
See You Next Time,
Tracey  ღ
Did you know that over 80% of Americans are suffering from stress, pain or are unhappy in their current situations? I know, that's a staggering number, but honestly I am not shocked. Life can sometimes be overwhelming for some of us and a lot of us take on way more than we can handle… that's just a fact! This is why FHTJ has been such a blessing for so many people out there. It gives us the opportunity to heal ourselves naturally and awakens our senses to the possibilities of the unknown. Maybe it's a blessing in disguise… but definitely not one to ignore!"